2018 Debut Sires: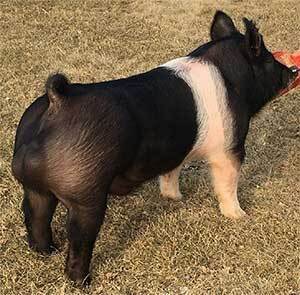 (Best Man X Duke)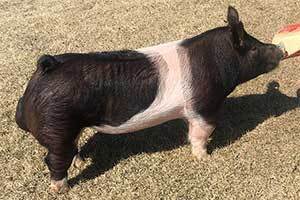 ( Bone In Hand X Best Man)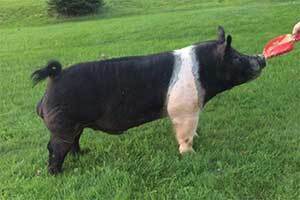 Purebred Hampshire
(Carry On X Revolution)
EN: 5-5
Registration: #492565005

---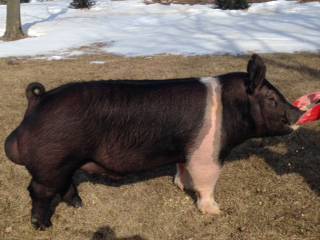 Triple L's SWTC Hampshire Boar Entry
Thank you to Hi Point Genetics & Heimer for their purchase!
Be watching for more details.
---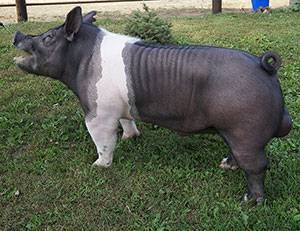 Littermate to 44 Magnum at Stohlquist's
Sire: Colt 45
Dam: Insider
Stress: Carrier
---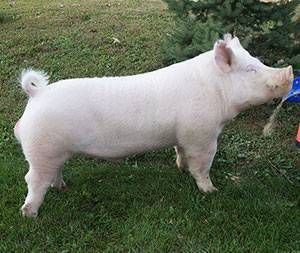 Sire: Moonshine 17-4
Dam: Fired Up
---
Announcing our new 2014 herd sire!
---

Hillbilly Bone X "London"

Semen is now available,
Call Darren: 608.436.0816 for pricing and availability.


---
We are pleased to announce we have purchased "Hornet"
(littermate to Hillbilly Bone) from Dan Burzlaff.

Doolittle Raid X Fatal Attraction
Bred by: 4K Farms (Kirk Swanson & Family, IA)

Call Darren: 608.436.0816 for pricing and availability.


---
Thank you to Lean Value Sires for purchasing our 2012
Indiana State Fair Crossbred Boar Entry.



Contact LVS for pricing and availability.


---

(Deep Pockets X Out of Sight)
Littermate to "Deep Threat"
Sold at Bleedin' Purple Sale.
Currently in stud at Top Cut Genetics.


---


Crossbred
(Deep Pockets X Out of Sight X Milwaukee's Best Littermated)
Stress: Negative • DOB: Feb. 11, 2011
This guy is the biggest-boned hog we've ever raised.
Indiana State Fair Class Winning Boar
Thank you to Swine Genetics International (SGI) for purchasing this exciting breeding piece!
Contact SGI for placing semen orders at: 800.247.3958
---

Hampshire
Midnight Oil X Stride Rite
Reg # 465660002
Sire of "Miss Duncan" the 2010 Fall Classic Champion Hampshire Gilt
Call for semen availability and pricing. Watch for our Belton entries out of this guy!
We no longer have Big Train, but we do have limited frozen semen available for purchase.
Please contact us if you are interested in purchasing frozen semen.
---
Give Darren a call for semen pricing and availability at 608.436.0816. We have a limited supply of frozen semen we are selling from Hornet (littermate to Hillbilly Bone) and Big Train (Hampshire).